It's easy to assume that someone who speaks English and Spanish is fluent in both languages. In some cases this is true, but in many cases it's not. For an employer who speaks only English, proficiency testing is the only way to be sure. More info.
If you aren't involved in the Spanish speaking community and perceived as a trusted friend, you are an outsider and you stand little chance of being fully accepted and creating long term productive relationships. More info.
Panoltia Productions is a full spectrum production company with the facilities, the staff, and the expertise to produce a wide variety of multi-lingual, multi-cultural educational media products, from audio to video to interactive multimedia. More info.
Although the DHHS Title VI Language Access Policy clearly defines the qualifications for people who provide language access services, 2 out of 3 of the bilingual people currently providing those services don't meet Title VI compliance requirements. And in many cases neither they nor their employers realize it until a civil rights suit is filed against them. More info.
Translation requires great skill, a thorough knowledge of both languages, patience, and exceptional attention to detail. Many of the bilingual people who are asked to translate in the workplace are underqualified to do the job, and until they have been tested their level of expertise is uncertain. More info.
Working across languages and cultures can be frustrating, unproductive, and expensive. With some education and guidance it can be virtually seamless and very rewarding. More info.
With the increase in the number of people providing interpretation services, it's more important than ever to be able to distinguish between the bilingual person who casually interprets on occasion and the person who is formally trained and skilled in the language, techniques and ethics of interpretation. More info.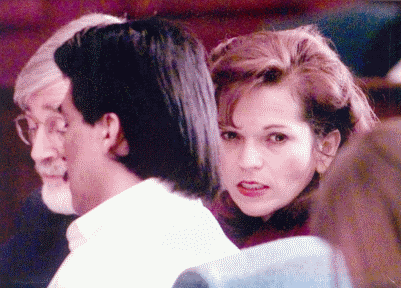 To say a person is an interpreter because they speak two languages is like saying they are a piano player because they have two hands. There's more to interpreting than being bilingual - much more! Unless a person is formally trained it is unlikely they meet the requirements necessary to be a competent interpreter. More info.
Panoltia's comprehensive English/Spanish interpreter certification program is based on the federal court interpreter certification model. It is designed to ensure that interpreters are educated in the techniques, ethics, skills and language of interpretation, and that they are capable of performing professional interpretation services. More info.