Need An Interpreter? Hire a Professional!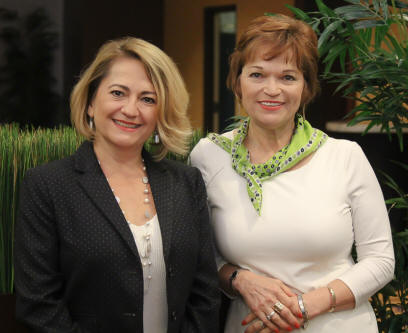 Jackie Metivier and Yasmin Wurts Metivier
Level A1- Master Certified NC Court and Conference Interpreters
(Spanish / English)
With combined experience of more than 50 years, Jackie and Yasmin bring a wealth of skill and knowledge to meet your interpreting needs in a wide array of fields, including legal, banking, healthcare, education, construction, agriculture, manufacturing, telecommunications, the service industry, and more.
Legal:
Superior Court, District Court, Hearings, Depositions, Workers Compensation Hearings, DV Hearings, Child Support Hearings, Custody Mediation and Hearings, and various other legal matters.
Other:
IBM, Lenovo, Toshiba, Net App, Mallinckrodt Pharmaceuticals, Procter & Gamble, Cotton Incorporated, NC State Forestry Department, NC State College of Textiles, Tobacco Conference, NC Farmworker Legal Services, East Coast Migrant Forum, Latina Conference, Episcopal Convention, Herbalife, Duke University, Curamericas, General Electric, and Clorox among others.
For more information or to schedule, contact Bilingual Communications at (919) 380-7066